When it comes to African holiday destinations, the likes of Cairo, Cape Town, Zanzibar and Seychelles tend to be the first to come to mind. Even last week's #TravelTuesday entry, Marrakech, and other urban hubs like Nairobi, Joburg and Lagos are likely to be queried on Google.
The Skeleton Coast in Namibia, is a must-visit location for very different reasons. It's not a luxurious beach destination where you can keep your feet up; nor is there a wild nightlife where you're likely to knock a few back and dance the night away.
Instead, the coastline is filled with actual skeletons; and the night life, while starry and bright, is a different kind of wild when the animals come out.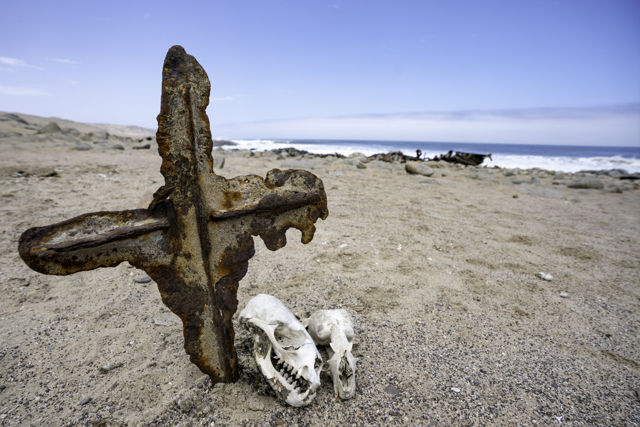 Only the bravest and the most adventurous would dare to visit the deadly coastline.
Skeleton Coast
"The Gates Of Hell". That's what Portuguese sailors dubbed this stretch of land that borders the Namib desert. For good reason, too.
The Skeleton Coast is hot. No, like really, hot. It is one of the driest regions of Southern Africa and it rarely ever rains. The coast itself is littered with the skeletal remains of elephants, lions and even humans who succumbed to the heat in centuries gone by, and if you travel across the coast you're likely to find the remains of several abandoned ships which washed up and never made it back out to sea.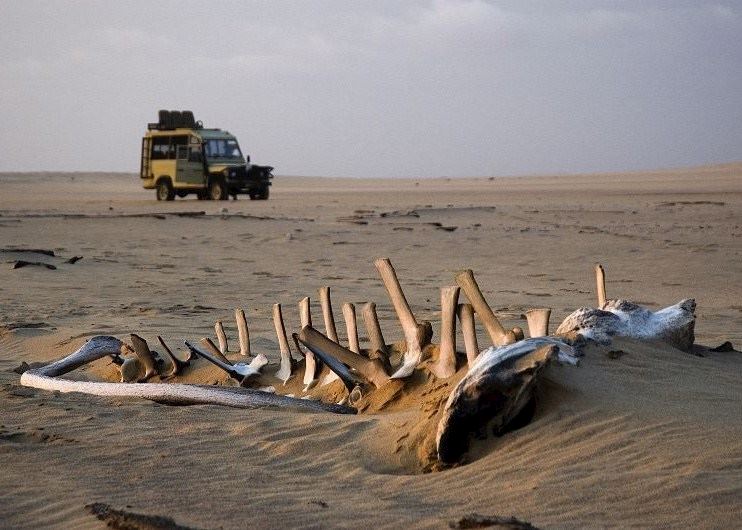 That doesn't sound appealing but it is these centuries of history, this as well as well as a strange, appealing sense of danger which makes Skeleton Coast such an iconic holiday destination.
What Makes It Special?
It's a fascinating place to visit, there's no doubt about that, but it's probably not everybody's cup of tea. Instead the Skeleton Coast is one of the locations in Africa which would appeal to the most adventurous among us. Those who want to leave civilisation behind and enjoy a rough and tough break in some of the world's harshest conditions.
Despite the remnants which serve as artefacts of those who arrived and never left, the area remains one of the most untouched portions of Africa. Encounters with locals who live truly rural and nomadic lives, without the influence of technology or modern civilisation.
What Can Tourists Do?
It has been adapted for modern times and there's a lot of fun to be had if you enjoy dirt biking and quad biking up and down endless dunes.
You can also expect to meet a few of the Himba people, who live truly rural and nomadic lives, without the influence of technology or modern civilisation.
That's just during the day. At night, the Skeleton Coast becomes a totally different wonder and offers some of the most spectacular views of the night from our planet – a stargazer's dream.
What Do Others Have To Say?
Firstly, fans of The Grand Tour (i.e. the new Top Gear) will recall that the British gave us a front-row seat to all the action that Skeleton Coast has to offer.
Other visitors said: